Villa Tropico resorts in Orlando
Regal Palms Resort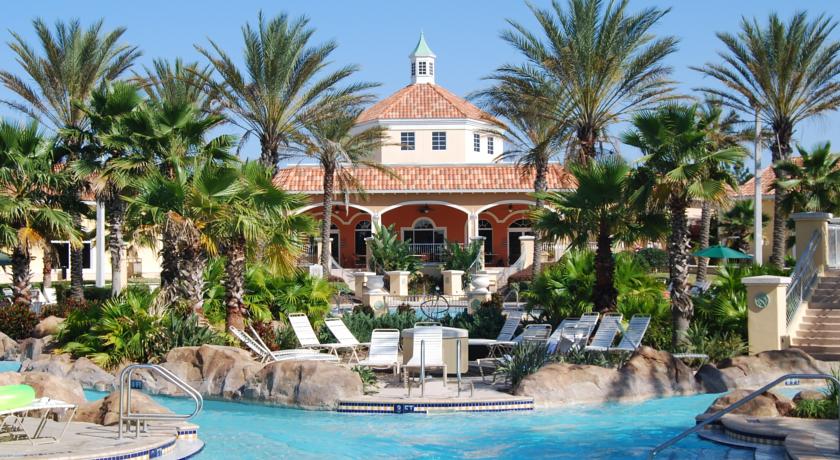 Regal Palms Resort is the perfect place if you're looking for a private place to stay when visiting Orlando. Savor the quiet environment while enjoying the resort's 2-acre tropical swimming pool complex. It has two heated pools, outdoor hot tub Jacuzzi, lazy river, children's lap pool, waterfalls and a waterslide. It also has a wide poolside patio and lots of room for sunbathing. The resort's tropical setting will not be complete without the charming Tiki Hut bar for refreshments. Aside from the water facilities, the pool area also has a stage for live entertainment during the evening as well as big screen and a projector for sport events and movies. A free wireless internet connection is available in the entire clubhouse including the pool area. The Regal Palms clubhouse also has a restaurant, kid's games room, sports bar, internet cafe and a health & fitness center which will surely give a great time to the whole family. Health & Fitness Centre includes a gym, sauna, steam room, spray-tan room, indoor heated Jacuzzi, multi-jet power shower and a health spa (massage, facial, manicure, pedicure). All the facilities are for the exclusive use of guests only and the resort is not open to the public.
Paradise Palms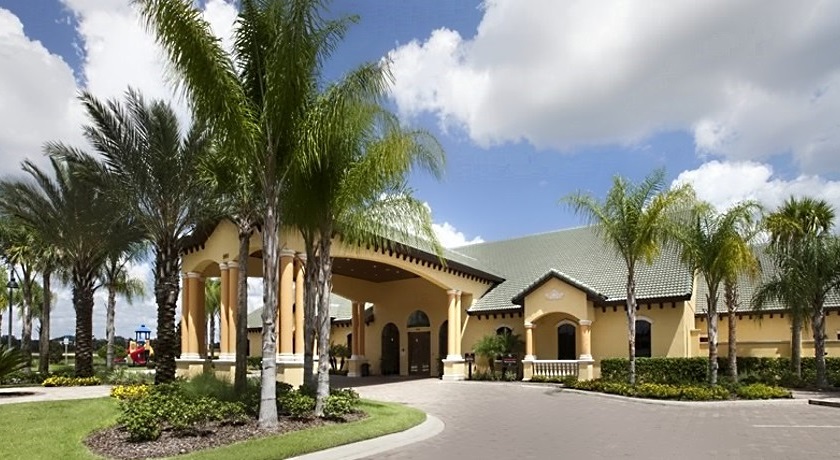 With just few minutes away from Disney World, you cannot ask for more when staying at Paradise Palms. Relax in a brand new resort which has a 5,000 square foot pool and a 9,500 square feet clubhouse. Stay cool in the huge swimming pool with waterfall, pool slide, and kid's pool. And don't forget to pamper yourself in one of the lavish spas located near the pool area. The clubhouse is complete with sauna, movie theatre, game room, internet lounge, basketball and volleyball courts, lighted tennis courts, state-of-the-art fitness center and much more. A Tiki bar and grill is also located within the complex when you need a refreshment to cap off a fun-filled day. Every day of your stay with us will surely be another day in paradise.
Champions Gate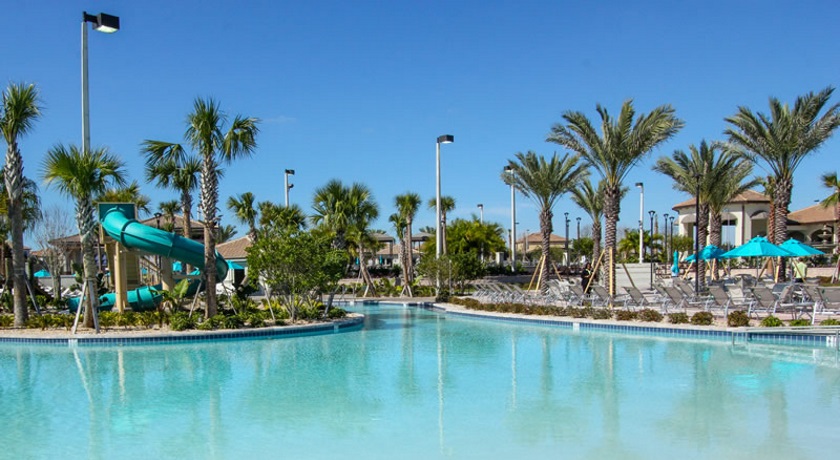 Champions Gate is a 900-acre luxurious community located inOsceola County, Florida. What else can you expect from a billion dollar community? It has a 20,000 square feet Oasis clubhouse with a huge pool with water slides, lazy river, splash park, state-of-the-art fitness center, tiki bar and movie theatre along with a playground and volleyball courts. Elegant air-conditioned cabanas are also available for use. All villas in Champions Gate include a professionally decorated master's suite with king-sized bed, a private screened swimming pool and covered lanai, free wireless internet connection, a fully equipped kitchen with the latest interiors and stainless steel appliances. Champions Gate will not be complete without its premier golf courses. An 18 hole golf course is located next to a 36 hole course designed by Greg Norman who is an accomplished architect and golfer. The famous David Leadbetter Golf Academy is also using it as its headquarters.
Bahama Bay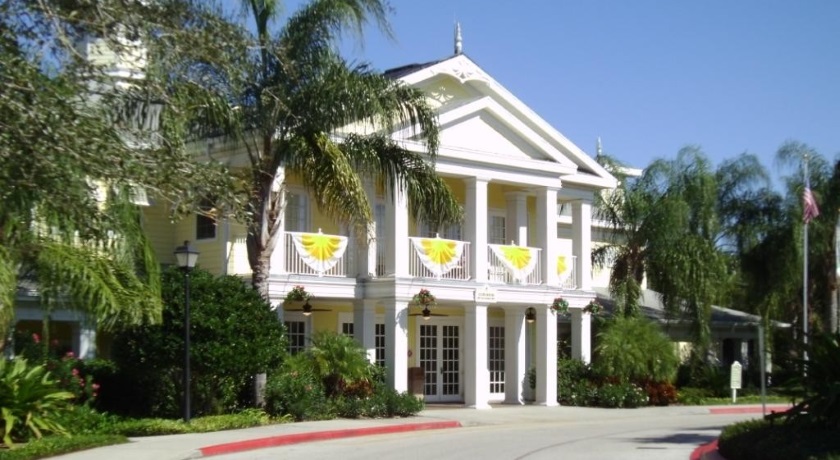 Spending time at Bahama bay will surely give you the lush vacation that you've been waiting for. Thefeel of staying in this Caribbean themed resort is already a distinct experience of its own. Who doesn't want to cool down in Bahama bay's lavish swimming pools? During season, the temperature of the swimming pools is adjusted accordingly to ensure the comfort of the guests. Kids and kids at heart can have the time of their lives with the children's wading pool. Hours of fun surely awaits the kids with the new splash pad. Feel free to lounge under the sun with the beautifully landscaped shaded areas with a view of the lake. Also, do not miss the experience of dining-in in our restaurants which offers a spectacular sight and a delectable food. For those looking for some sport action, whether it be beach volleyball, tennis, basketball, running or simply just walking through nature, playing courts and paths are well-lighted for whenever you want to use it. Bahama bay's fitness center is air-conditioned and offers a wide variety of equipment. Golf courses are also accessible within a short drive as well as the main attractions of Orlando.
Oakwater Resort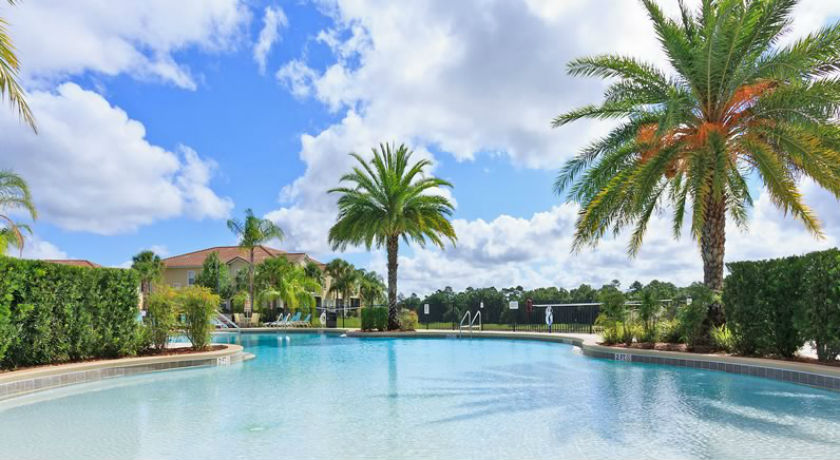 Oakwater Resort is beautiful hideaway from the hustle and bustle of Orlando action and yet it's just a few minutes away from Walt Disney World, Sea World, Universal Studios and many other attractions. Oakwater Resort is perfect for families because of its very spacious and well-designed homes. A quiet gated community which promises security while relaxing in a huge swimming pool and plush spa. Savor the moment as you watch the fireworks from Disneyworld from the comfort of your own place. The place is also open to various recreational activitiesfrom playing sports to arcade games. A tennis court, basketball area and beach volleyball courts are available for family or friendly bonding. Situated near Mystic Dunes Golf Club, this resort is the perfect place for golf enthusiasts.